Professional Hot Tub Pad Cleaning in Kennesaw, GA
The hot tub pad is no different from the rest of the exposed concrete and brick flooring in the backyard. Dirt and grime build up over time, making it unpleasant to go over your hot tub. The hot tub pad can become dangerously slippery if it is not cleaned regularly. Professional concrete and brick cleaning is the best option for maintaining the cleanliness and safety of your hot tub pad.
Spring Clean Power Washing offers a wide variety of residential concrete and brick cleaning solution including hot tub pad cleaning. Our cleaning process will not only clean your spaces but also increase the curb appeal of your hot tub pad. We use eco-friendly chemicals and state-of-art equipment to offer you effective cleaning services. We also offer free estimates to our clients in Clarkdale, Smyrna, Duluth, and neighboring cities in Kennesaw, GA. To schedule an appointment, call us today at 770-670-6067 or click here.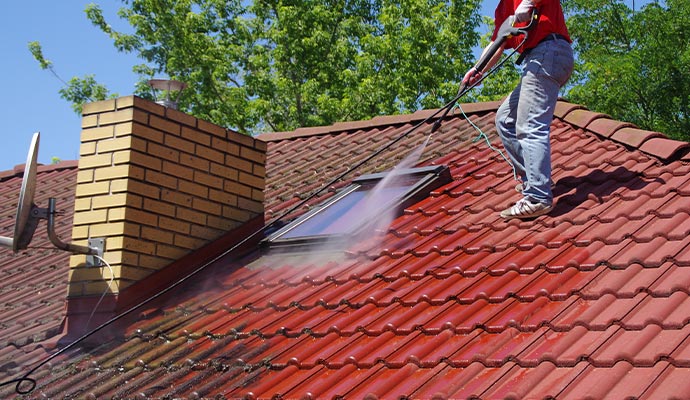 The Best Power Washing Solution
House washing, gutter clearing, roof cleaning, and business cleaning are just some of the services we do here at Spring Clean Power Washing. When it comes to power washing, our crew uses only the most advanced tools and methods to restore the original beauty of your home or business. Having us clean the outside of your home gives you peace of mind, as we will take great care to avoid damaging your property in the process.
Concrete & Brick Cleaning Services in Kennesaw, GA
Buildings made of brick or concrete have a classic appeal, but it's vital to note that they require regular upkeep to stay in pristine condition. Your concrete and brick building's outside can look brand new with the help of expert concrete and brick cleaning services. Our services include:
You may boost your home's resale value by hiring us to power wash the concrete or brick exterior. So, call us today at 770-670-6067 or click here to schedule an appointment for your home cleaning needs.