Power Wash And Soft Wash in Sandy Springs
Suppose you want to remove filth, grime, germs, and bacteria from your property appropriately. In that case, you need to hire a professional power washing service from a company with a good reputation. The professionals are aware of the areas where stubborn dirt may build and need further care, but those who are not experts may overlook these areas. On the other hand, power washing may do more damage than good to some sections of the home, such as the siding or the outside of the building. In these sorts of places, a gentle wash is ideal since it can eliminate all of the filth and mold concerns without inflicting any damage. However, pressure washing is the better cleaning method for decks and fences.
Spring Clean Power Washing professionals are well-versed in the power and soft washing techniques necessary for your home. If you live in Sandy Springs, you should hand over all of your concerns to us and allow us to do the task effectively while staying within your financial constraints. For further details, please contact us online or call us at 770-670-6067 now!
Benefits of Soft Washing for Your House
There are some fantastic benefits of soft washing your place, and a few of them are:
Maintains home's appearance- Dirt and plant stuff usually accumulate after bad weather. Sidewalks, driveways, siding, and roofs get streaks and stains. Maintaining outdoor fixtures and features is crucial, and soft washing can help as it removes grimes and kills germs effectively, and naturally. Soft washing improves the look of your house!
Healthy family- Mold & and mildew are hazardous to our health. They may induce asthma and allergies. When outside mold grows, it is essential to remove it, and soft washing destroys mold and mildew at the source so your family can stay healthy!
Pest-proof- Soft washing removes filth, algae, mold, and lichen from exterior surfaces and destroys bugs' homes.
Cost-effective- A filthy, damaged roof must be replaced far sooner than a well-maintained one. Costly! By soft washing your house or structure regularly, you can keep your roof healthy.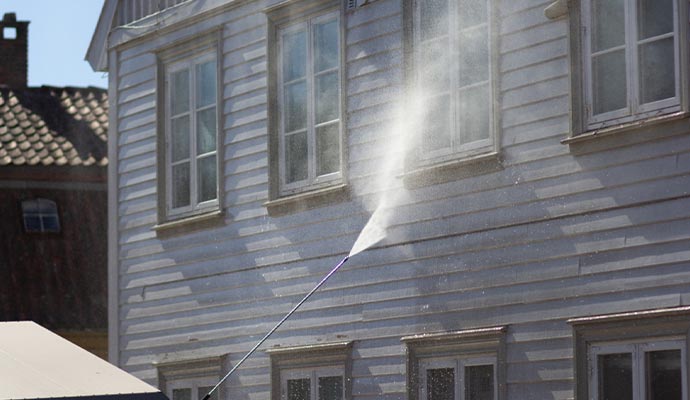 Services by Spring Clean Power Washing in Sandy Springs
At Spring Clean, we spare no effort in pursuing complete and total customer satisfaction for our Sandy Springs clients. We always make it a point to do our best. Following are a few services we offer our Springs clients customers:
Contact us online or call us at 770-670-6067 to book all our services!