Power Washing & Roof Cleaning Services in Atlanta
Spring Clean Power Washing's expert power washing and roof cleaning services are crucial for getting rid of stubborn grime, dirt, algae, and other contaminants from your home's or business's brick, concrete, deck, wall, fence, or other building material.
It's usually quite a tedious and unpleasant process. Most individuals have no clue that your building and roof require cleaning or that it is even possible to clean them. If you do, though, you can rest assured that your roof and structure will last for many more years without a hitch.
With no doubt, you can rely on us for your power washing and roof cleaning services. With years of experience, Spring Clean Power Washing has been serving customers throughout Atlanta with the reputation of being the best. So, don't be late to call us at 770-670-6067 or click here to know more about our services.
Why You Should Book Our Professional Roof Cleaning Service?
A dirty roof isn't simply unsightly; it can also reduce the roof's useful lifespan. The browning and filth you see on the roof are the results of fungi and bacteria eating away at it. Lifting shingles due to moss and mold growth is a surefire way to let water in and invite rot to your roof.
Worse, they eat away at your roof, reducing its lifespan and making costly repairs inevitable. Keeping your roof clean not only makes your home seem better from the street but also extends the life of your roofing components. To stay away from such hazards Spring Clean Power Washing professionals can assist.
Other Services We Offer
Apart from power washing and roof cleaning services, we also provide a variety of services. They include: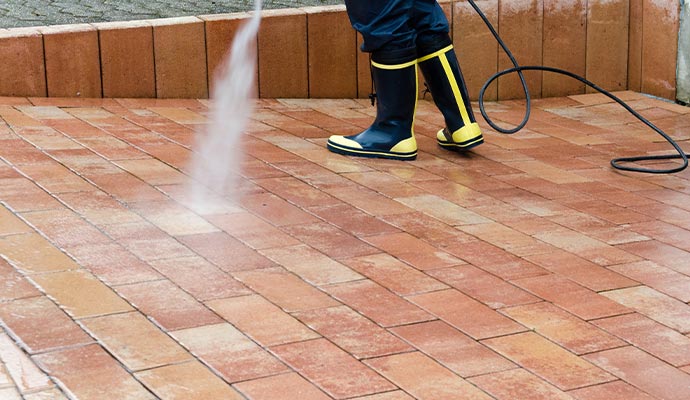 Contact Spring Clean Power Washing for
Whether it is for residential or commercial areas, we offer comprehensive power washing and roof cleaning services in Atlanta. Our environment-friendly cleaning process will meet your peak satisfaction. What are you waiting for? Grab your phone and call us at 770-670-6067 or contact us online.