Gutter Cleaning in Kennesaw, GA
A house's gutter system is an essential component of its well-being. Gutters prevent damage to your roof, foundation, and walls, as well as the whole landscape of your house or place of business since they regulate the flow of rainfall. On the other hand, if you disregard the significance of gutter cleaning and let it go unattended, it may become a nightmare. The gutters will get increasingly obstructed as more material is gathered over time. It is possible that as a result of this, there will be leaking through the roof, damage to the exteriors, or dampness within.
Many house owners in Kennesaw, Acworth, and other cities around the Greater Atlanta area face clogged gutters over the course of time. To solve the issue, Spring Clean Power Washing provides advanced and quality gutter cleaning services to make sure the gutters are clean and work effectively all the time. So to get our effective service at an affordable rate call us at 770-670-6067 or click here.
Importance of Gutter Cleaning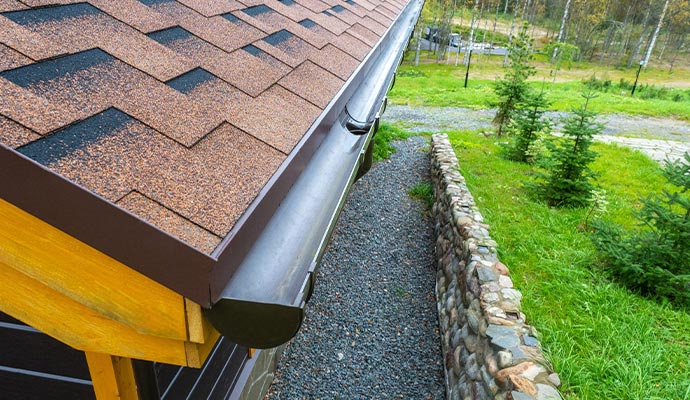 Cleaning gutters is crucial because clogged gutters may overflow and damage your house. The function of gutters is to channel water from your roof to the ground while keeping it away from your property. The trouble is that water is never the only element that ends up in your gutter. Leaves, debris, shingle grit, and even animals may make their way in there and when they become trapped, your gutters can clog, causing some significant and expensive damage to your property.
Clogged gutters may cause rainfall to penetrate into your fascia board and cause it to decay. Rotted fascia board may cause water to seep into your attic, ceiling, etc. Similarly, if your downspout and drain are blocked, water might flow into your basement or foundation. It's not only pricey to cure but also creates deadly mold and mildew development. Our gutter cleaning services are geared toward ensuring that the inside of your system is clean at all times. It is essential that this be done in order to ensure that your gutters can work and perform their functions effectively.
Count on Us to Have a Clean Gutter in Your House in No Time!
Here at Spring Clean Power Washing, we are licensed & insured by the UAMCC. Our services are highly reliable and we are the leading service provider in the industry when it comes to power washing. Our power washing services consist of Fences, Decks, etc. which we provide in Johns Creek, Sandy Springs, and other regions within the Greater Atlanta area. So to take advantage of our services call us today at 770-670-6067.