Power Washing & Floor Cleaning in Smyrna, GA
Washing away dirt, algae, and grime helps extend the life of your home's surfaces. Wood, blacktop, concrete, asphalt, and siding can all be harmed by salt, sand, algae, and moss over time. All of these surfaces stay in great shape thanks to skilled power washing and floor cleaning.
Power washing and floor cleaning by Spring Clean Power Washing is performed without the use of toxic chemicals. We instead employ advanced power washing equipment, resulting in spectacular cleaning for customers in Smyrna. Experienced experts will do their best to minimize disruptions while delivering the best results.
We provide power washing assistance for residential and commercial clients, and we always strive for excellence in the job we do. Rely on us in Smyrna with building cleaning, concrete & brick cleaning, commercial power washing, and more. Call Spring Clean Power Washing at 770-670-6067 or contact us online to learn more.
Why Spring Clean Power Washing For Floors in Smyrna, GA?
Having your Smyrna property power washed by the trained technicians at Spring Clean Power Washing enhances overall value and provides you with these benefits:
More attractive facades
Preventive upkeep and servicing
Remove filth, grime, and mold
Enhance overall look or curb appeal
Increase the life of your business property's exterior.
Reduce time spent on appearance and cleanliness of your property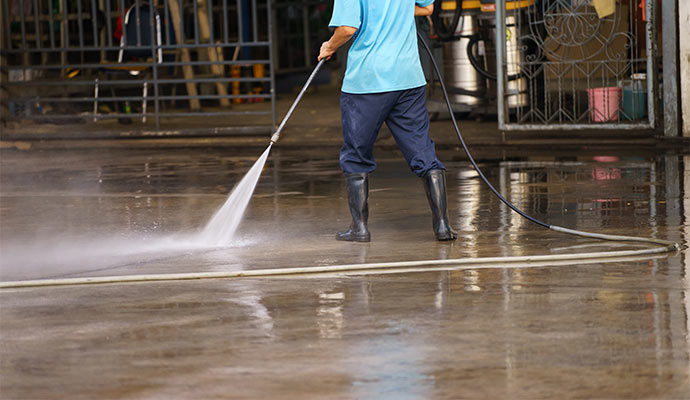 Rely on Spring Clean for Power Washing & Floor Cleaning in Smyrna, GA
At Spring Clean Power Washing, our skilled crews, equipment and expertise to give your desired surface a thorough, professional power wash and floor cleaning. We assist residential and commercial power washing clients in Smyrna. To schedule an appointment call 770-670-6067 or contact us online for assistance. Ask us about free, no-obligation estimates.