Professional Soft Wash for Siding in Marietta & Kennesaw
Mildew, bacteria, and other organic stains can build up on the siding of your home over time. These stains detract from the curb appeal of your property and can be a harbinger of mold. To remove them and keep them from returning, a great solution is professional soft wash services by the cleaning experts at Spring Clean Power Washing. When you pressure wash the exterior or a building, the severe pressure can cause more harm than good. That is why soft washing is a better option at your home or office in Kennesaw, Marietta, Alpharetta, and other cities within the Greater Atlanta area.
Spring Clean can clean almost any type of siding. We use a soft wash method that does not require high pressure. This decreases the risk of damage to your siding. Our power washing experts also clean decks, fences, siding, and more. We are licensed & insured by the UAMCC. To learn more about our products and services, call us at 770-670-6067 or click here to make an appointment for services today in Acworth, Alpharetta, Roswell, Sandy Springs, and other cities throughout the Atlanta Metro area.
Why is it Best to Soft Wash Your Siding with Spring Clean Pressure Washing?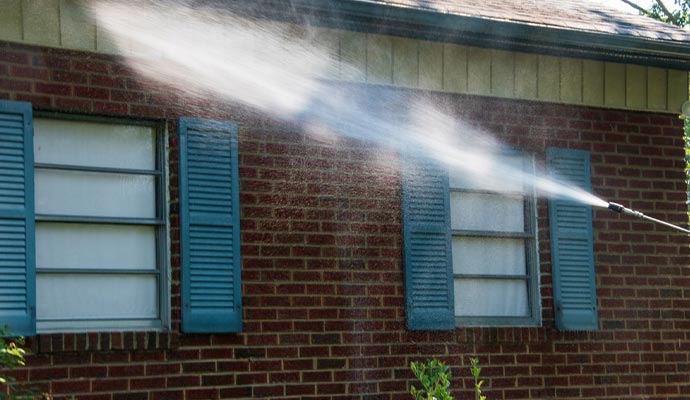 A high-pressure washer can send water up through the siding and into the walls, insulation, wiring, flooring, and other areas. Because your home has so many openings and cracks, high-pressure water can easily get in. When water gets inside a wall, it has a hard time evaporating, which can lead to mold and other problems within your home.
Mildew, bacteria, and other organic stains can build up on the siding of your home over time. Not only can these stains detract from the curb attractiveness of your home, but outside mold can also cause harm and pose health issues. Although many homeowners prefer to pressure wash their exteriors, this severe technique of cleaning can cause more harm than good. Soft washing is a better solution.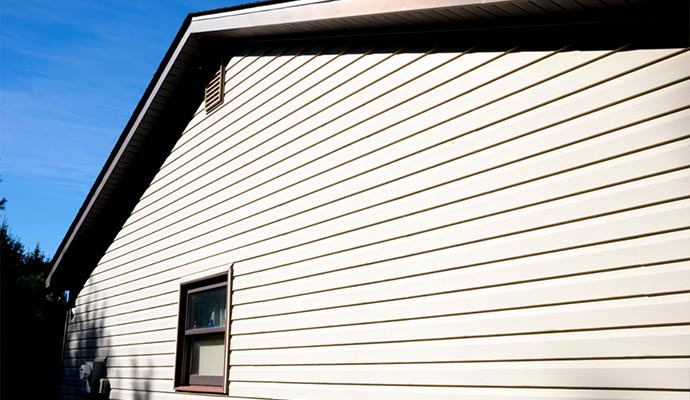 Why Choose Us?
Commercial & Residential Power Washing Background Tested
Environmentally Friendly
Free estimates
Licensed & Insured
Rely on Us for Cleaning Sidings
Whenever you need to clean the sidings of your home, it is better done by professionals. You can rely on us for getting the best cleaning service, call us 770-670-6067 or contact us online to reach us!