Concrete & Brick Cleaning Service in Marietta, Kennesaw and Metro Atlanta
Cleaning porous surfaces like concrete and brick can be difficult. Because dirt and debris can get a foothold on these surfaces, your concrete or brick areas should be cleaned routinely. It is wise to hire the proven professionals from Spring Clean Power Washing to handle all of your concrete & brick cleaning needs because our crews can ensure that your concrete and brick surfaces are kept in top-notch condition to boost your property value in Kennesaw, Marietta, Alpharetta, and other cities within the Greater Atlanta area.
Our company is licensed & insured by the UAMCC. We use professional procedures and state-of-the-art equipment, as well as hot water, to deep clean your brick & concrete surfaces and restore them to like-new condition. To learn more, call 770-670-6067 or click here to make an appointment for services in Acworth, Roswell, or Atlanta! Our crews also offer:
Benefits of Concrete & Brick Cleaning by Spring Clean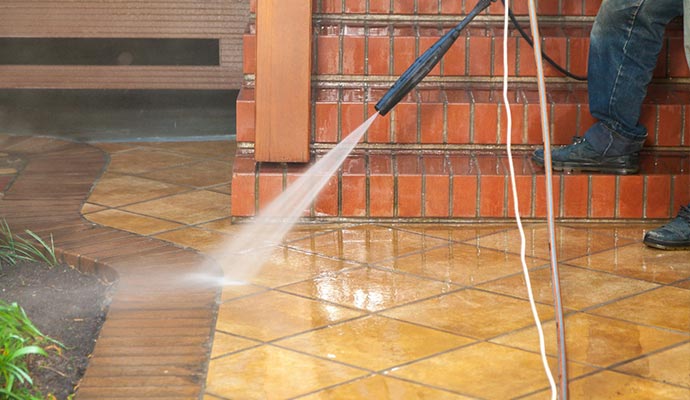 Looks Better: Professional cleaning enhances both the look of your concrete and brick but also helps reduce substrate degradation which can be expensive to repair and can improve safety by reducing slip/falls from built up soils. For a great-looking home with awesome curb appeal, contact Spring Clean Power Washing to schedule your professional concrete and brick cleaning.
Harmful Bacteria Removal: Because of their porous surfaces, concrete and brick are habitats for dangerous germs and bacteria that trigger health issues in humans and pets. It is essential to clean your brick walls with a nice steam bath, removing the bacteria on a regular basis.
Detection of Other Problems: Concrete and brick cleaners with experience will be able to identify trouble spots at your property that typical homeowners & business owners would not. You will be able to have these issues addressed, preventing future harm and costly repairs. These can include densifiers (concrete hardeners that rebuild degraded concrete), sealers and colored stains.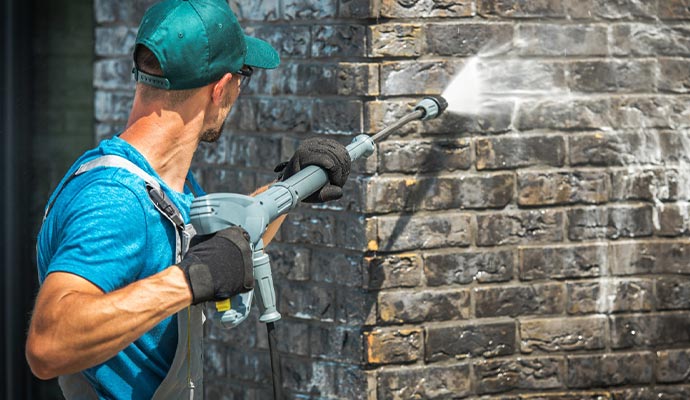 Let Us Clean Your Concrete & Brick Surfaces in Roswell & Metro Atlanta
When you choose Spring Clean Power Washing for your concrete & brick cleaning needs in the Atlanta area, the benefits include:
Commercial & Residential Power Washing Background Tested
Environmentally Friendly
Free estimates
Licensed & Insured
To learn more, call us at 770-670-6067 or click here to make an appointment for cleaning services at your property in Acworth, Roswell, Atlanta, and other cities we serve in Georgia.