Industrial Property Cleaning in Atlanta & Marietta, GA
If you work in an industrial factory or warehouse, you understand how critical it is to keep your workplace safe and free of hazards. By using reliable cleaning services to keep your industrial properties clean and pollutant-free, you can substantially lower safety risks.
With our industrial property cleaning services, Spring Clean Power Washing sets a new standard for hygienic conditions. You can rely on us to give you the most extensive, exhaustive cleaning possible because we have such a strong record of hard work in the cleaning industry.
We use environment-friendly products to clean your industrial properties and also provide free estimates. We serve customers in Atlanta, Kennesaw, Marietta, Alpharetta, and cities throughout our Metro Atlanta service area. We try to deliver full satisfaction to our customers. So when you need our cleaning services, call us at 770-670-6067 or fill out our contact form.
Some Advantages of Industrial Property Cleaning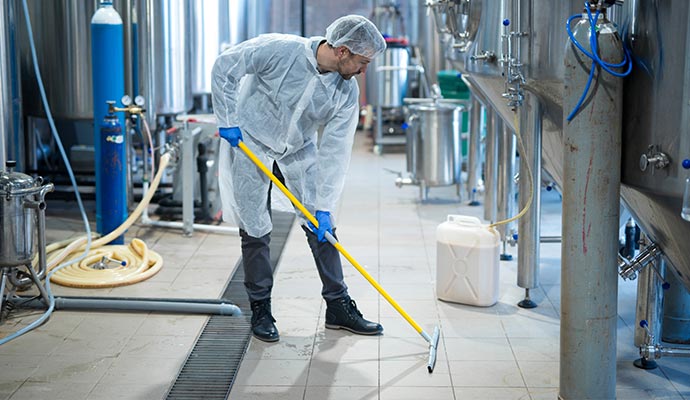 Healthier and Safer Environment: Healthy and safer working conditions for staff and customers are one of the key benefits of industrial cleaning. At the end of the day, even on industrial properties, a clean work atmosphere is a safe one.
Increase Productivity: Employee satisfaction rises in safe and healthy workplaces, which boosts productivity. Productivity levels are closely tied to customer satisfaction.
Contributes to a Healthy Environment: If you choose to implement toxic materials internally instead of hiring a reputable expert industrial cleaning business, you'll find that you'll cause less environmental damage. Professional businesses have begun switching to eco-friendly items to help further reduce environmental harm and carbon footprints.