Power Washing & Building Cleaning Service in Kennesaw
Your residential or commercial properties suffer damage from UV radiation, dust, grime, algae, mold, pests, and a variety of other dangerous pollutants throughout the year. As a result, there is accumulation on siding, driveways, and other parts of the property that develop embedded stains, or black lines. The solution to all these problems is power washing which offers a full, deep cleansing of the whole house. A thorough cleaning may help keep your family and employees healthy and safe as well as prevent damage.
Building cleaning is another important job that we should do diligently, and of course, a professional building cleaning would ensure a healthy environment. Here at Spring Clean Power Washing, we provide outstanding eco-friendly pressure washing for your building which is impressive and safe at the same time.
If you are a Kennesaw resident and need our power washing and building cleaning service, you can contact us online or call us at 770-670-6067 for more information.
Benefits of a Professional Power Washing
Following are a few benefits of professional power washing-
Protecting your home: Regularly power washing your property will keep buildup at bay and result in a healthier, cleaner environment. It eliminates dangerous impurities that, if left unchecked, can ruin the siding of your home.
Affordable: Replacing different parts of your home will cost far more than giving them a regular power wash. It aids in preventing the early replacement of house components, thus saving you money.
Add home value: An uncleaned home doesn't really look appealing to the buyers because they might think the house is in a poor state. In that case, frequent power washing can increase your home value.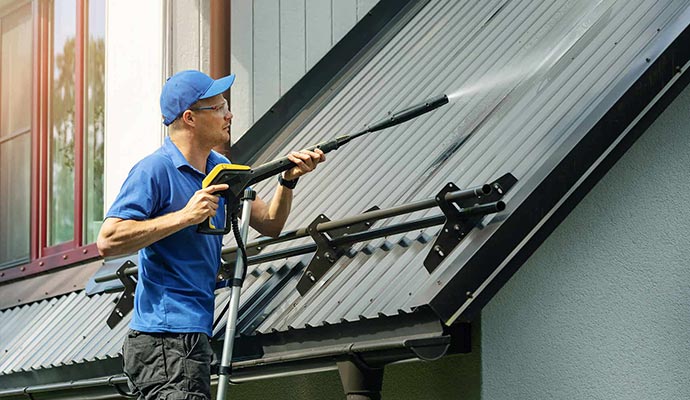 Services by Spring Clean Power Washing in Kennesaw
Here at Spring Clean, we leave no stone unturned to satisfy our Kennewsaw customers. We make sure to give our best. Following are a few services we offer our Kennesaw customers:
Contact us online or call us at 770-670-6067 to book all our services!