Window Washing & Building Cleaning Service in Kennesaw
In our busy lives, we don't always have time to clean our house appropriately, especially our windows. It's possible that cleaning the windows is one of those chores that you struggle to do consistently. Even if you can see the streaks on the windows, time continues to pass, and another day goes by with dirty windows throughout your home. A professional window washing can solve our problem.
Building cleaning is another important job that we should do diligently, and of course, a professional building cleaning would ensure a healthy environment. Here at Spring Clean Power Washing, we provide outstanding eco-friendly pressure washing for your building which is impressive and safe at the same time.
If you are a Kennesaw resident and need our window washing and building cleaning service, you can contact us online or call us at 770-670-6067 for more information.
Benefits of a Professional Window Washing
Following are a few benefits of professional window washing-
Significantly Better Results- If you want results that are significantly better, you should use a professional window cleaning service.
Increased aestheticism- When you employ specialists to clean your property's windows, the property's aesthetic appeal will enhance to a significant degree, which is one of the goals of every homeowner.
Increased Life of Windows- Your Windows Will have a Longer Life if You Hire a Professional Window Cleaning Service If you hire a professional window washing service, the windows in your home will have a longer life.
Saving Money & Time- Hiring specialists to clean your windows will, in the long run, save you both time and money due to the efficiency with which they will do the task.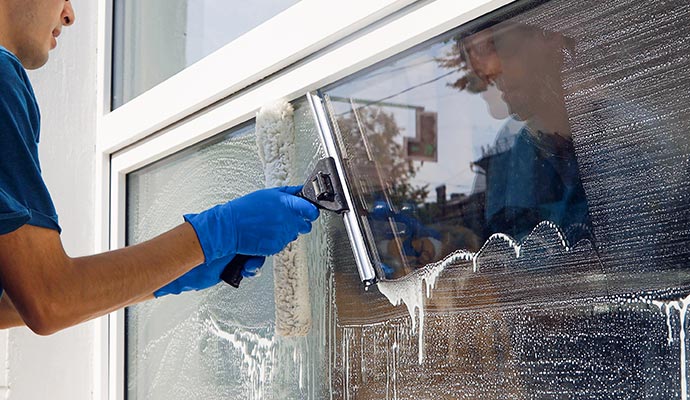 Services by Spring Clean Power Washing in Kennesaw
Here at Spring Clean, we leave no stones unturned to satisfy our Kennewsaw customers. We make sure to give our best. Following are a few services we offer our Kennesaw customers:
Contact us online or call us at 770-670-6067 to book all our services!
Customer Reviews from Kennesaw
Completed Jobs from Kennesaw