Walkways Cleaning Service in Marietta & Kennesaw, GA
Your walkways are continuously being used, which causes damage, grime, and other unsightly stains to worsen. People always prefer beautiful or clean things even if it is just a walkway. A clean walkway is also safe and healthier for people.
Are you thinking about cleaning your walkways? Spring Clean Power Washing can be your perfect solution to clean your walkways. We provide the most effective power washing services for residential and commercial properties in Kennesaw, Marietta, Alpharetta, and cities throughout our Metro Atlanta service area.
To learn more and arrange a consultation, call us at 770-670-6067. You can also contact us online to get a free estimate.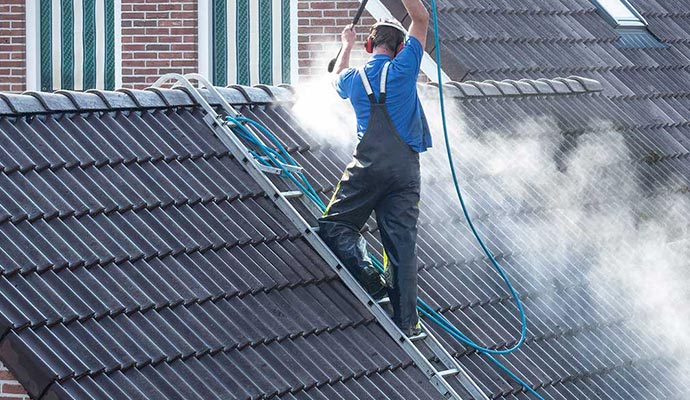 The Necessity of Walkway Cleaning
There are certainly some reasons why you should consider cleaning your walkways regularly. The followings are some of the reasons.
To enhance the beauty of your walkways and house, a thorough, professional power wash is required. Because a dirty and musty walkway negatively affects the overall look of your home.
For ensuring a healthy environment, proper cleaning of walkways is necessary as cleaning removes all types of dirt, debris, and odors.
There is a possibility of mold growth in walkways after heavy rain or flood. Mold can be completely removed by power washing. Mold doesn't exactly cause damage to the structural integrity of your concrete walkway. But it makes the surface extra slippery. It also causes permanent discoloration.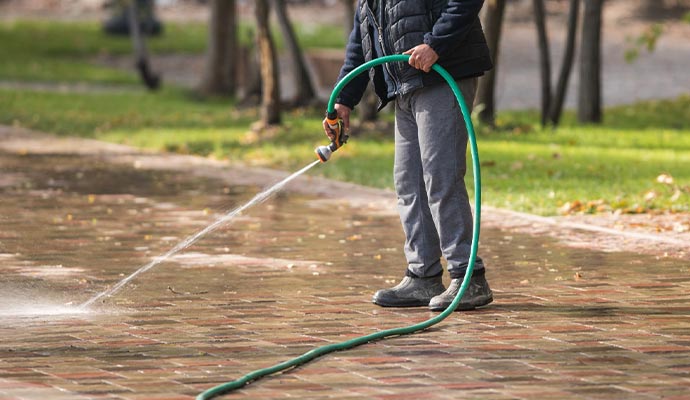 Other Services We Offer beside Walkways Cleaning
At Spring Clean Power Washing, we have the trained teams, specialized tools, and years of hand on experience to thoroughly power wash your concrete walkways. Besides concrete walkway cleaning, we also provide the following services.
Trust Spring Clean Power Washing for Walkways Cleaning
Whenever you need to clean your walkways with power washing, trust the experts at Spring Clean Power Washing. You may find it difficult to clean your walkways properly on your own. Let our experts handle this.
Call us anytime at 770-670-6067 or contact us online to get more information about our services.