Medical Center Cleaning in Atlanta & Marietta, GA
In order to reduce the spreading of viruses and bacteria, Spring Clean Power Washing offers cleaning services for medical centers. We are committed to offering the greatest standard of sanitization. We work to support medical centers in maintaining a clean, safe, and healthy environment for both patients and staff. We do this by using comprehensive training methods, cutting-edge tools, facilities, materials, and top-notch processes.

If you want our expertise in Marietta, Roswell, Sandy Springs, Alpharetta, or any other city within our service region in Metro Atlanta, please get in touch with us or give us a call at 770-670-6067 to schedule an appointment. In addition to providing efficient power cleaning for restaurants and tennis courts, we also help commercial clients from a variety of industries.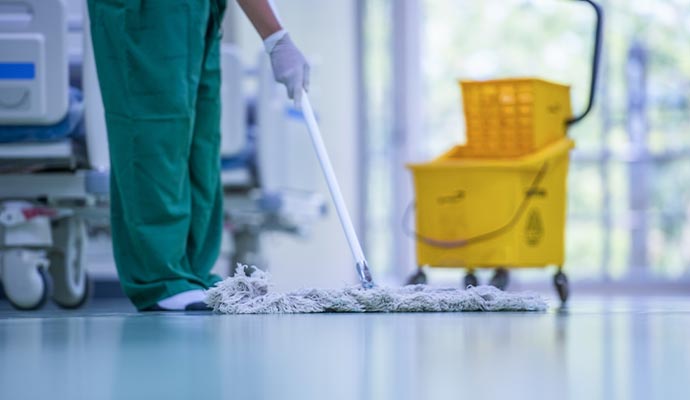 The Importance of Medical Centers to Control Germs
Any professional workplace needs to practice good germ reduction. But it is even more crucial for medical centers in particular. However, Spring Clean can thoroughly power wash your medical centers using the appropriate methods and materials, greatly lowering cross-contamination. You can trust our team because they are trained and highly qualified when it comes to cleaning. You may suffer a very significant danger of contamination if you just overlook cleaning your medical centers' high-touch areas. That's why to be aware of it and take cleaning services regularly.
Call Spring Clean Power Washing for Professional Medical Center Cleaning
Trust a professional like Spring Clean Power Washing to clean your medical centers if you are living in Kennesaw, Town Lake, or other cities around the Greater Atlanta area. Our skilled, trained, and certified experts are the best in the business at providing quality services to our customers. When you require our help for medical centers, give us a call at 770-670-6067 or click here to get more information about our services today.