Power Washing & Concrete & Brick Cleaning Services in Duluth
While brick and concrete can be difficult to clean, experts have developed effective methods. Brick and concrete are difficult to clean because of their porous surfaces, which trap dirt and grime. Cleaning such surfaces requires specialized equipment and careful attention to detail.
The power washing specialists from Spring Clean Power Washing will make sure that you don't have to worry about cleaning your concrete and brick surfaces across Duluth. We'll check everything out and get to work right away. To guarantee that your brick and concrete are spotless, we use powerful equipment to remove any and all traces of dirt and grime. You can reach us at 770-670-6067 or through online if you have any questions regarding concrete and brick cleaning services.
Industries We Serve in Duluth
We are licensed and insured and been a trustworthy name for years. We use only safe, environmentally friendly products in our power washing services. We employ state-of-the-art power washing equipment to get superb results. Efforts will be made by our skilled professionals to reduce inconvenience and increase ease. Many industries are keeping faith in us for our unmatched services. Following are the industries we serve: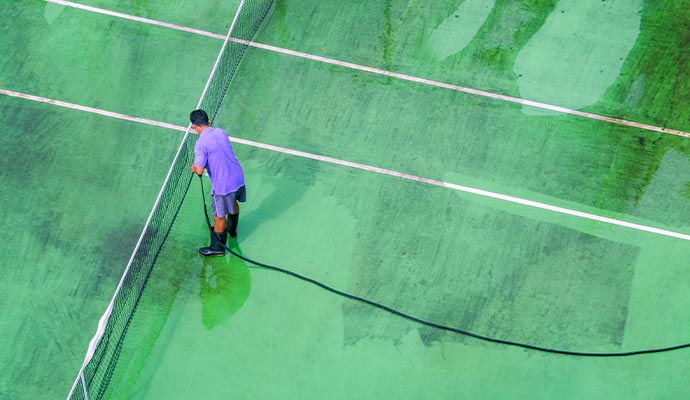 Residential & Commercial Power Washing Services in Duluth by Spring Clean Power Washing
The professionals at Spring Clean Power Washing follow all the guidelines to provide you with a safe and effective power-washing solution. Our industry-standard services will remove and clean the dirt and toxins that develop over time and decrease the appearance of your home or commercial property. Once we're done, the result will surprise you and you get the optimum satisfaction. We offer a free estimate to our Duluth clients. Call us today at 770-670-6067 or contact us online to schedule an appointment.