Concrete & Brick Cleaning Service in Alpharetta
It is challenging to clean concrete and brick, but professionals know how to handle cleaning those. The porous surface of brick and concrete contains too much dirt, and simple cleaning doesn't loosen the dirt and grime. It takes expert hands and state-of-the-art technology to clean such surfaces. But there is nothing to worry about when you have Spring Clean Power washing experts by your side. We will be there by your side to inspect and then start our job within no time. we will make sure that there is no dirt or impurities left and that your concrete & brick is squeaky clean.
If you are an Alpharetta resident and need special concrete and brick cleaning service within your budget, then you do not have to worry as you have Spring Clean Power washing professionals by your side. Contact us online or call us at 770-670-6067 for more information!
Why Professional Concrete & Brick Cleaning in Alpharetta by Spring Clean?
Here's why you should opt for us:
Saves time- You will benefit from saving time, which you can put to greater use elsewhere. Hiring a professional for high-pressure concrete cleaning lets you focus on your strengths or take a rest.
Deep Cleaning- Thorough cleaning that doesn't need the bother of scrubbing. Those bothersome oil stains from the automobile or the grill may be removed from the concrete with the help of a professional concrete cleaning service.
Quick service- A quick response. Our certified and trained professionals have developed a method that maximizes productivity while producing stunning results.
Eco-Friendly- Non-harmful to the surrounding ecosystem. Spring Clean cleans using materials that are safe for the environment.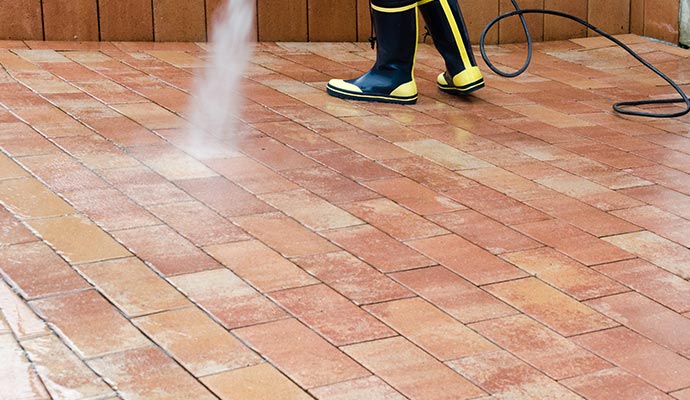 Services by Spring Clean Power Washing in Alpharetta
When it comes to providing our customers in Alpharetta with the highest possible level of service and satisfaction, we at Spring Clean spare no effort. We make it a point always to give it our utmost effort. Following are a few services we offer our Alpharetta customers:
Contact us online or call us at 770-670-6067 to book all our services!