Professional Power Washing Service in Acworth
Your property's exterior can accumulate grime, stains, and muck due to exposure to the elements. If this happens, calling a power washing professional like Spring Clean Power Washing can assist get rid of the buildup and restoring the original look of your siding, pavement, or deck. To clean your home quickly, thoroughly, and safely, our crew is always by your side.
Whether for residential or commercial, we use up-to-date technology and follow a professional power washing process to do the job more efficiently. So, if you live in Acworth and need power washing service call us at 770-670-6067 or contact us online to get a free estimate.
Other Services We Offer for Residential & Commercial Properties
Concrete and Brick Cleaning: The passage of time might cause concrete and brick to lose their original color and get soiled. It is best to clean concrete and brick regularly to keep them looking their best. Spring Clean Power Washing offers a comprehensive concrete and brick cleaning solution.
Roof Cleaning: Cleaning the roof is an integral aspect of any exterior cleaning service and should be done regularly as part of general home maintenance. Think about booking Spring Clean Power Washing to come and wash your roof instead of adding it to your list of things to do.
Commercial Carpet Cleaning: Can you smell something strange coming from the carpet at your office, or does it look dirty? Spring Clean Power Washing's commercial carpet cleaning services will get things back on track. Our teams can eliminate unpleasant smells and revive the carpet's original beauty. Spring Clean Power Washing has been the industry standard for commercial carpet cleaning for quite some time.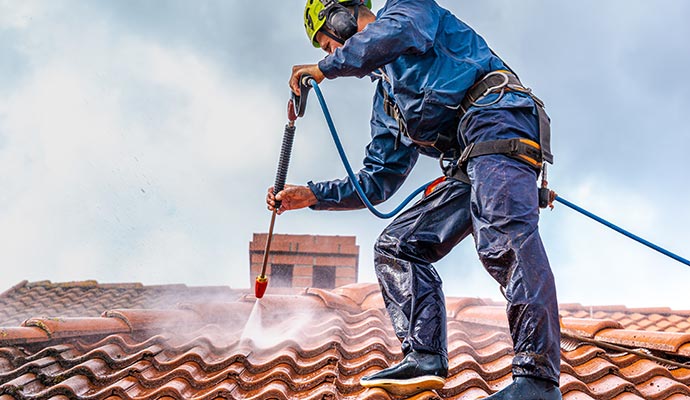 Let Us Help! Get A Professional Power Washing Service TODAY in Acworth, GA
Call Spring Clean Power Washing if you want cleaning and washing services in Acworth. Our industrial washing experts are trained to give you the results you desire at a price that fits your budget, whether you need a quick clean or a thorough one. Throughout the Acworth area, our customers can rely on us for rigorous restaurant cleaning services. Please call at 770-670-6067 or click here for more information about our services.