Professional Sidewalks Cleaning Services near Kennesaw, GA
For several reasons, it is crucial to hire a professional company to clean your sidewalks. Though, finding the appropriate cleaning professional to work with to complete the task is more crucial. Here at Spring Clean Power Washing, we have been providing our customers with the best sidewalk cleaning services in Kennesaw, Georgia, for several years.
When it comes to residential sidewalk cleaning services, our staff is focused on offering the best quality customer care possible. Our highly trained technicians will use the best methods and tools to clean your sidewalks.
We have the most up-to-date tools to tackle the several cleaning challenges we can face in making your sidewalks shine. Our team also provides a free estimate on concrete & brick cleaning services and other services. Give us a call at 770-670-6067 or click this link to get our power washing services.
Know The Advantages of Sidewalks Cleaning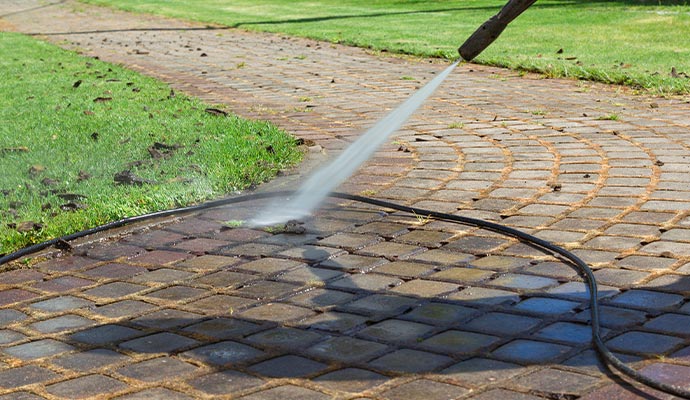 Your home's overall appearance and condition are greatly influenced by the state of your sidewalks. So, it is important to keep your sidewalks clean. There are many advantages of a clean sidewalk. Some of the benefits are given below:
Improves curb appeal of the house
Extends the sidewalk's surface lifespan
Removes weeds growing on the sidewalk
Removes the buildup of mold, slippery grime, and algae on your home's sidewalk
Reduces injury of people visiting your property
Saves money in the long run
Prevents cracks on your sidewalk