Commercial Power Washing in Marietta and Kennesaw, GA
Power washing is essential to the upkeep of your office building or any type of commercial property. It helps to deep clean large surfaces, restoring them to a like-new state. The pressurized washing is gentle enough to clean without causing damage but strong enough to remove stubborn stains and debris without the need for abrasive chemicals. To get the best possible commercial power washing services, including the power washing of brick & siding or sidewalks & parking lots, the company to contact is Spring Clean Power Washing.
For years, our environmentally friendly pressure washing services have been a huge hit with homeowners & business owners in Kennesaw, Marietta, Alpharetta, and other cities within the Greater Atlanta area. In addition to commercial power washing, our crews also offer:
We are licensed & insured by the UAMCC. Call us at 770-670-6067 to learn more or click here to make an appointment today for services in Acworth, Atlanta, and Alpharetta!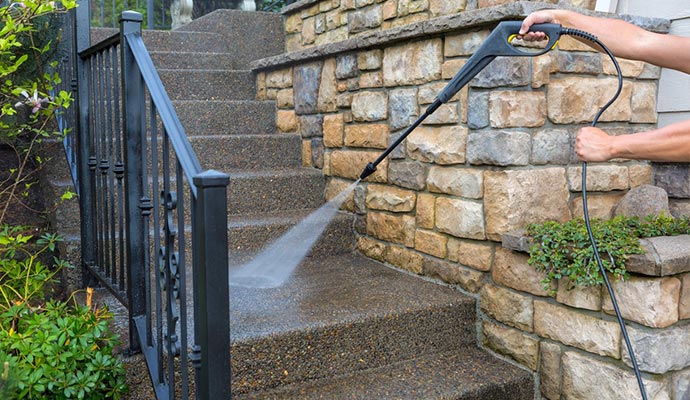 Why Does Your Commercial Property Need Power Washing?
First and foremost, power washing is essential for the preventive maintenance of exterior surfaces. When it's done professionally, commercial power washing extends the lifespan of your property. Thus, it helps to prevent the rotting, decaying, and premature falling of loose materials by eliminating contaminants from surfaces.
Our Pressure Washing Options for Porous & Non-Porous Surfaces
The Benefits of Power Washing Services
The benefits of commercial power washing include:
Improved Curb Appeal
More Beautiful Facades
Less Time Spent Cleaning
It removes dirt, grime, and mildew.
It lengthens the life of a building's exterior.
It prevents stains and other damage.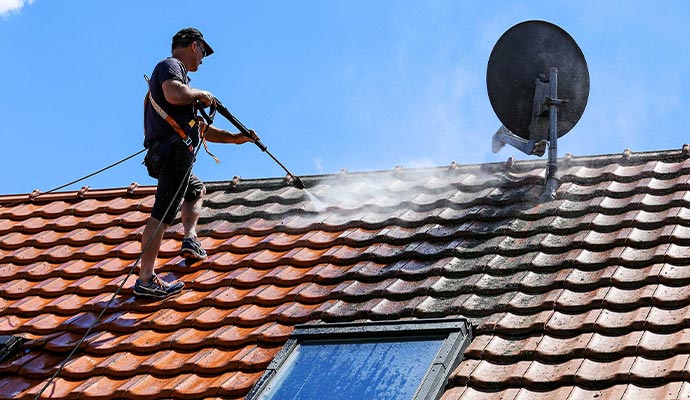 Trust Us for Commercial Power Washing in Acworth, Roswell, & Atlanta
When you are ready to schedule commercial power washing services at your property in Acworth, Alpharetta, Roswell, and throughout our Greater Atlanta service area, be sure to contact Spring Clean Power Washing. Our crews are professional and courteous in all interactions and are experts in the power washing of sidewalks and parking lots, brick & siding surfaces, and much more. For more information, give us a call at 770-670-6067 or click here to schedule an appointment at your property in Canton, Duluth, Marietta, and other cities that we serve.