Concrete and Brick Cleaning in East Point
Concrete and brick cleaning can help to improve the appearance of your property. It can help protect the material from further damage and increase the lifespan of the material. The dirt, mud, mold, and other impurities that could harm your property can be cleaned by us, at Spring Clean Power Washing in East Point. Your surfaces will look brand-new following our safe and efficient technique.
Our Concrete and Brick Cleaning service will leave you impressed, we guarantee it. Without harming or discoloring the surface of the wall, our concrete and brick cleaning service will remove dirt and stains. If you are concerned about the appearance or a healthy environment, feel free to call us at 770-670-6067 or contact us for the best Concrete and Brick Cleaning service in East Point.
A Professional Cleaning Service in Your Area
A professional concrete and brick cleaning company like Spring Clean Power Washing can a wide range of services for those who are looking to have their home or commercial property get cleaned. By applying the most latest cleaning equipment and technology, we will be able to protect your investment in addition to providing a complete cleaning. You can now rest assured knowing that your property is in good hands. When it comes to concrete and brick, our skilled team has the skills and expertise required to do the work properly. 
A Variety of Our Services
In addition to Concrete and Brick Cleaning, we offer a wide range of other services. These include -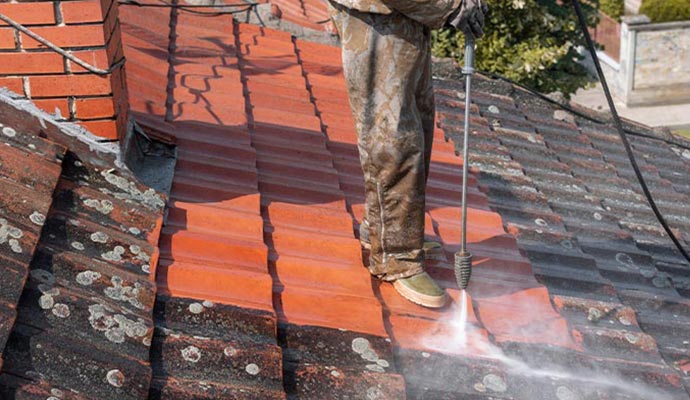 Get the Finest Concrete and Brick Cleaning in East Point, GA
From Office Building to Retail Spaces, Restaurants to Medical Centers, Almost anything can be cleaned by Spring Clean Power Washing. We are experts at providing solutions that you can rely on to be clean, effective, and ecologically friendly.
Contact Spring Clean Power Washing if you need Concrete and Brick Cleaning services in East Point. Reach out to us at 770-670-6067 or click here for more information about our services. For cleaning services, our customers count on us.