Professional Power Washing & Building Cleaning in Holly Springs
Exposure to the outside environment may gather toxins on the exterior of your property or roof. Give your property the best cleaning and washing services from Spring Clean Power Washing. In order to get rid of persistent grime, dirt, algae, and other contaminants from your house or place of business, our power washing and building cleaning services are the best to rely on. We have properly trained our employees to serve our customers the best.
In such a situation, contacting a professional cleaning expert, such as Spring Clean Power Washing, can help in removing the buildup and providing the cleanest appearance. We use a professional power washing technique and the most recent technology, whether it's for residential or commercial work, to complete the job more efficiently. You can get the best power washing & roof cleaning solutions in Holly Springs. Just call us at 770-670-6067 or contact us online to get a free estimate.
Why Spring Clean Is the Best Choice for Power Washing?
At Spring Clean Power Washing, we are licensed and insured by the United Association of Mobile Contract Cleaners (UAMCC). Get the following benefits from our services -
Protect your property: Power washing your property on a regular basis will prevent accumulation and provide a healthier, cleaner surrounding. It cleanses all harmful pollutants. If left unchecked, it might damage your home's roofing & siding.
Reasonable & affordable: It will be much more expensive to replace various components of your house than simply power wash them. It helps to prevent the need for early replacement of household items, saving you money.
Save time & money: The time needed for property cleaning is cut in half by professional power washing. It lasts longer and is more effective and efficient.
Add property value: A dirty property may give the impression that it is in bad condition, which makes it less attractive to prospective buyers. The value of your home may rise if you routinely power wash it.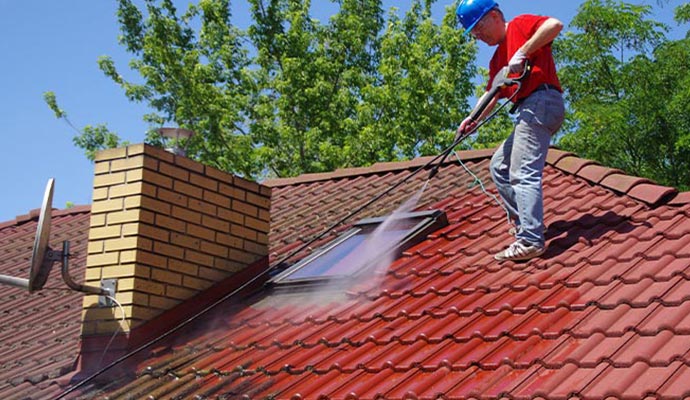 Contact Our Professionals for The Best Power Washing in Holly Springs!
Call the professionals at Spring Clean Power Washing if you need power washing, concrete & brick cleaning, roof cleaning, or building cleaning in Holly Springs. Our industrial washing experts are well-trained to provide you with the results you desire at a price that fits your budget.
Please call 770-670-6067 or click here for more information about our services. For professional services, our customers count on us.