Concrete and Brick Cleaning in Waleska, GA
Brick and concrete are two of the most commonly used building materials. They're tough, long-lasting, and simple to care for. Discoloration and staining are possible with time. Concrete and brick may be kept at their best with routine cleaning. Maintaining a spotless facade is a great way to impress potential clients and customers.
Cleaning the concrete and bricks can do wonders for your Waleska home or business curb appeal. It can reduce damage to the material and extend its useful life. You can count on Spring Clean Power Washing to get rid of harmful pollutants, including dirt, grime, mildew, and more. Our method is not only cost-effective, but also risk-free, and will make your surfaces seem like new. So call us at 770-670-6067 or contact us online to know more about our service in Waleska.
Why Spring Clean For Concrete & Brick Cleaning in Waleska, GA?
Save time: When you have a professional from Spring Clean come in and use high-pressure cleaning equipment on your concrete, you can be certain that the task will be done properly, freeing up your time to concentrate on other parts of your business operation.
Deep cleaning: Oil stains from your automobile or grill may be removed with the help of a Spring Clean professional concrete and brick cleaning service.
Environmentally friendly: Using environmentally friendly methods and delivering fresh water on demand, Spring Clean leaves no trace behind. In addition to being more effective than garden hose-style, cold-water machines, our industrial strength, hot-water pressure washers are used often in commercial settings.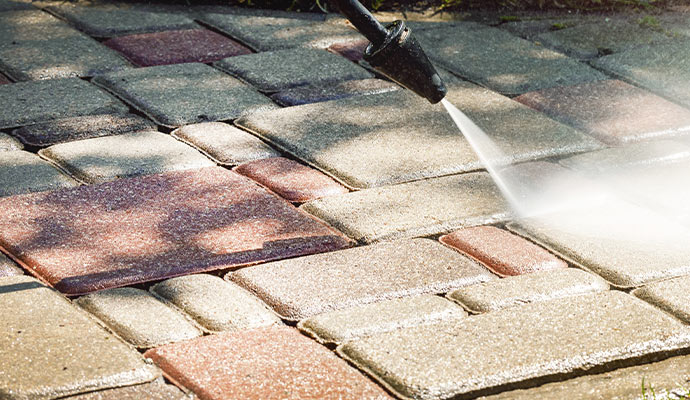 Restore without damage: Cleaning concrete professionally removes the need for harsh cleansers and restores the material to its original beauty. There is little risk of harm from pressure washing for colored or polished concrete.