Office Buildings Cleaning Services in Marietta and Kennesaw
Want to eliminate dust, dirt, and all unpleasant odors from your office building? You need fully equipped, experienced, and certified cleaning services that can only be provided by Spring Clean Power Washing. We are a licensed and insured company with a wide variety of equipment to tackle any cleaning challenges of your office building.
We offer environmentally friendly pressure washing services for your office buildings and residential areas in Kennesaw, Marietta, Alpharetta, and other cities within the Metro Atlanta area. We can transform your dirty office building into a clean space where people can work more efficiently with a fresh mind. We are also available for restaurant cleaning, tennis court cleaning services, and more. If you need expert cleaning services, please contact us at 770-670-6067 or click here for more information.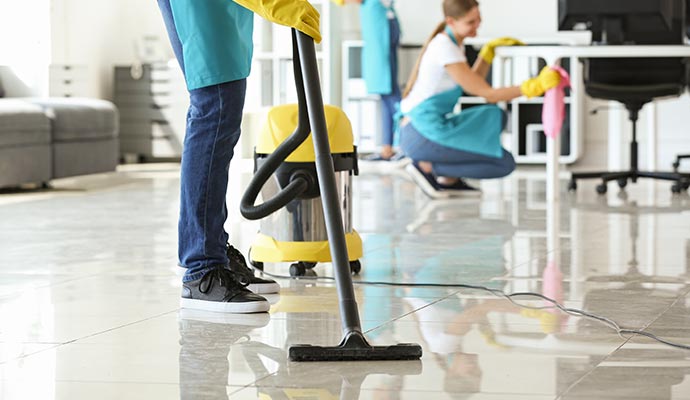 What Are the Benefits of Office Building Cleaning by professionals?
Compared to residential properties, office buildings get dirty and damaged much faster. That's why regular cleaning is mandatory, along with periodical professional cleaning services. Some of the common benefits of getting your office space cleaned by professionals include -
Improves The Company's Image: The cleanliness of your office building is one of the first things customers notice. So you can create a great first impression by maintaining your office's sophisticated appearance.
Lower Your Risk of Getting Sick: People enter your office building bearing pollution and diseases from their varied travels. So your office space should be cleaned with specialized ingredients and equipment to lower the risk of getting sick.
Boosts Employee Performance: Maintaining a neat and clean environment promotes professionalism in the workplace. It conveys a message to your staff that they must maintain hygiene and perform at their highest level.
Affordable Office Buildings Cleaning Services
For professional and reliable office building cleaning at an affordable price, contact Spring Clean Power Washing. We use the power of high-pressure water to clean decks, fences, concrete, bricks, and other surfaces and remove dust, mildew, dirt, and other pollutants from your commercial space. To schedule an appointment today, call us at 770-670-6067 or contact us online.