Residential & Commercial Power Washing Service in Austell
Stubborn filth, dirt, algae, and other toxins can pile up on your property. As a result of exposure to the environment, these contaminants can build up and start damaging your property. That's why having a professional power washing service is necessary.
Under this kind of circumstance, contacting a power cleaning specialist, like Spring Clean Power Washing, can assist in eliminating the buildup and delivering the most hygienic environment. We employ the latest technology and a qualified power washing method, whether it's for residential or commercial work. So, if you live in Austell and need power washing service call us at 770-670-6067 or contact us online.
Benefits of a Professional Power Washing
Here are tons of benefits a power washing service by professionals can bring in. Such as:
Protecting your house or place of business: Regular power washing will avoid accumulation and create a cleaner, healthier environment on your property. When dangerous contaminants are removed, your home's exterior is protected from any damage.
Cost-effective: Replaced parts for your house will be far more expensive than just power washing them. It lessens the possibility that home objects will need to be replaced too soon.
Increased property value: Properties that are messy can create the appearance that they are in poor shape, which makes them less appealing to potential purchasers. If you regularly power wash your home, its valuation will increase.
Other Services by Spring Clean Power Washing
In addition to power washing, we offer a wide range of other services. These include -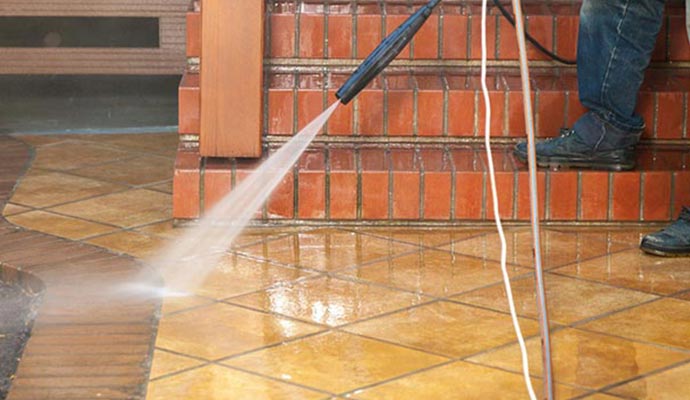 Contact Us for Expert Power Washing Services in Austell, GA
Rely on Spring Clean Power Washing if you need expert power washing services in Austell. Our industrial cleaning specialists have the skills necessary to provide you with the outcomes you want at a price that fits your budget, whether you need a quick clean or a thorough one. Feel free to call us at 770-670-6067 to get a free estimate.