Driveway Cleaning in Kennesaw, GA
Keeping your driveway tidy is another thing that might help the value of your property. Because your neighbors will be able to see the difference between a filthy driveway and a clean one, it is in your best interest to get your driveway cleaned on a regular basis so that it does not give off an unattractive appearance.
Trust a professional like Spring Clean Power Washing to clean your driveway if you are living in Kennesaw, Town Lake, and any other cities around the Greater Atlanta area. Our skilled, trained, and certified experts are the best in the business for providing quality cleaning services to our customers. When you require our help, give us a call at 770-670-6067 or click here to make an appointment today!
Benefits of Hiring a Professional for Driveway Cleaning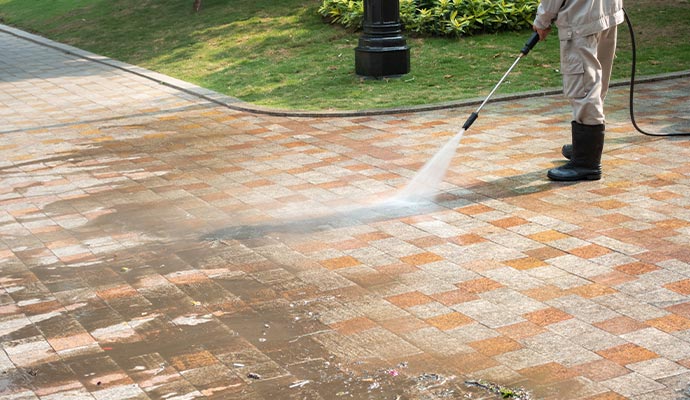 You might wonder why you would spend additional money on hiring a professional for driveway cleaning. Well hiring a professional comes with its added benefits. Some of them are mentioned below-
Increases the longevity of your driveway: Your driveway is exposed to a lot of external factors such as cracks, fading, and deteriorating over time. When you are hiring a professional, you are making sure that all the dirt, debris, and stains that accumulate on your driveway are eliminated, increasing the longevity of your driveway.
Save your money in the long run: Investing your money in professional driveway cleaning is actually a good investment because you can avoid costly repairs in the long run. Keeping it neat and clean reduces the chances of cracking or fading.