Pressure Washing Concrete And Brick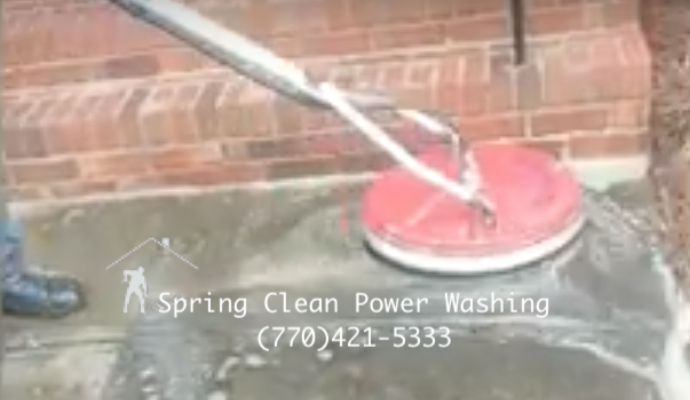 After years of getting baked in the sun and frozen in the winter, concrete sidewalks and brick steps can start to look dull and not so inviting to look at.
Although usually it's more than just heat and cold.
There's dirt, grease, grime, gum, mildew, animal urine, spilled substances of all kind and even residue from the last attempt to clean it all up. Yup, it all takes its toll on concrete and brick.
But what do you do? Well, you could attempt to clean it yourself. But that's probably how the big ole clean mark happened, right? You used a household product thinking it would be fine for your sidewalk or steps, and now it's totally evident.
Or you tried pressure washing it yourself and left steaks everywhere. Sure in theory you might be able to save some money trying to do it yourself, however what we discovered is that we end up getting called to save the day and fix it right. So why not just call us first and save the time and frustration of doing it yourself and know the job is being done right.
Call Spring Clean Power Washing at 770-670-6067 today.